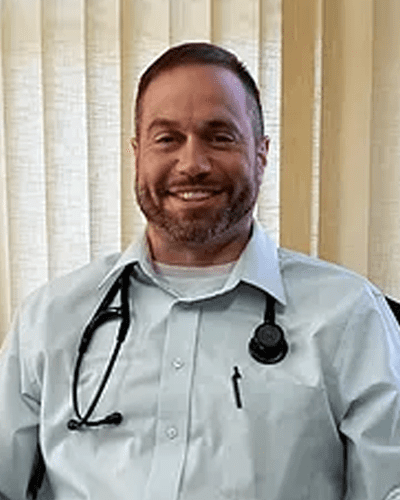 WELCOME
bare Skin Care & Laser Center is delighted to welcome Dr. Eric Barr to our team! He is our new Medical Director for the Hanover location and our soon-to-be West York location. bare will provide a selection of services and treatments at Dr. Barr's Family Medical Associates practice located at 54 S. Forrest Street, York, PA. We are very fortunate and look forward to a great partnership.
Dr. Eric Barr has been in private family practice in the West York area for fifteen years. In addition, he has been the York College health center physician for the past ten years. For the past seven years, he has been the family practice Residency Director at UPMC Pinnacle Memorial of York. Currently, he also serves as the Medical Director for Aseracare Hospice in York.
Reaching beyond his professional career as a physician, he is an entrepreneur. He and his wife have been the co-owners of the Flip Flop Shop for nearly four years. Their shop is located at the Christiana Mall in Newark, DE. This unique shop includes top quality flops, slides and accessories. We invite you to visit their website at https://flipflopshops.com/.
Dr. Barr has been married to his best friend, Heather, for seventeen years. Their two sons keep them quite busy with many activities, including soccer. He loves the outdoors, travelling and experiencing new foods and cultures. He has finished 5 marathons and 10 half marathons. His love for running provides fitness for his spirit, mind and body.
He is passionate about his partnership with us and he looks forward to helping our clients achieve their desired goals. We are excited for this wonderful partnership! Welcome aboard, Dr. Barr!!!!